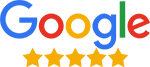 I highly recommend American Air, everyone was so professional and kind from the minute I called. They installed a new HVAC system for my home, and worked with my home warranty company ,Brooke was amazing and I can't thank her enough. The installers did a fantastic job!! Thank you so much everyone at American Air!!
I cannot thank you guys enough. Chad Jr and Allen came out to reroute our condensate line due to 4 leaks in our laundry room over a 15 month period. Chad arrived and told us he didn't think doing this work was necessary. He suggested us calling another plumber and having them run a camera down the line to identify what was going on (talked to 2 previous plumbers and they told us that the leak was due to the condensate line). We wound up talking to Chad and Allen for almost 2 hours and they were so helpful and honest. They could have came here, performed the work and charged us only to have it happen again. We did have another plumber come out with a camera and our pipe was clogged so he cleared it out. Chad and Allen saved us A LOT of trouble and money and I truly, truly appreciate that. I would 100% recommend them to anyone who may have HVAC issues. Thank you again!!
Victoria Carter
12:34 19 Sep 23
When I called, girl at the office was very polite and helpful. Service technician, David Parker, was at my house within an hour from my call. Very knowledgeable, professional and courteous. Highly recommended.
What a great experience with American Air. My Technician David Parker called ahead and diagnosed our problem quickly. He was very efficient and was able to fix the issue in a short period of time. I will be calling American Air in September to start their Service club program.
Henry Eldridge
14:33 24 Jul 23
I called at 7:00 am this morning to report my home Air Conditioning was out. Renee took my call and sent a service person who was at my house at 8:00am. Dave was friendly and efficient.. I appreciate the effort and dedication of Renee and Dave. This was a very hot day and we had A/C before 10:am
Gene Hennecy
00:44 13 Jul 23
A shout out to American Air Heating & Cooling. We had issues with our a/c draining and AA came through with a same day turnaround service. Tyler was very efficient and qualified in his problem solving and didn't skip a beat in resolving our issue. In today's current cultural lack of customer service, AA proved that there are still companies out there that work hard to provide excellent service.
BeagleMom20
01:55 08 Sep 22
Adam Breton, the technician from American Air Heating and Cooling Inc, fixed my air conditioner on 6/27/2022. Without a doubt, Mr. Breton was on time, polite, professional and most of all appeared to be an expert on all phases of air conditioning repair because he explained the problem in layman's terms and fixed it right away. As a senior citizen on limited income, I was very comfortable with both Mr. Breton and the price of the repair. As of today, my air conditioner is working perfectly. Thank you God.FYI: American Air Inc. has an air service membership where the technician comes out twice a year and clean, tuneup and service your heating and cooling system. I'm definitely going to purchase this membership with this outstanding company.
Chad Jr and his team were Awesome. I would DEFINITELY USE THEM AGAIN!! Thank U for going out of your way to get me back cool!!
Angela Glenn
20:07 24 Jun 22
Brook answered my call she was very Professional &: friendly she scheduled our service same day our Tech Dave was also very Professional & friendly had us back in service within 15 minutes we highly recommend this Company.
Dee Hislop
22:46 20 Jun 22
Even if you are not family with these wonderful people, they treat you as such, not only are they great people, but they love giving back to the community. Easy to talk with, always friendly and courtious, and their employees as well. SO give them a call and see what they can do for you.
hotace6813
01:05 19 Apr 22
That's one of the best McDonald's in Rock Hill our food was delicious.
James Mangum
14:50 02 Mar 22
When Dave came on my last semi annual cleaning and inspection he highly recommended an air cleaner that was installed on the unit (I think that's where it went). Two days after installation my daughter walked in and said "Dad your house smells great". Thank you Dave.I have two HVAC units and won't trust anyone but American Heating and Air to do my maintenance and/or repairs.
Peg Leg Pete
17:46 17 Dec 21
Y'all! Look no further! I am so glad that I called this company for help. They were so friendly on the phone, fit me in quickly & fixed our heat/furnace problem for a more than reasonable cost. Shoutout to Thomas for being the best tech! I will sing your praises to everyone & thank you so much for the five star experience!
Alyssa Williams
22:48 05 Nov 21
My home warranty company sent American Air to my home before for service and I was happy to see them again yesterday when my AC died. Great techs — honest, thorough and really understand customer service. Will call them when we are ready to replace our systems.
Rob Davis
13:08 28 Jul 21
I recommend this company to all my family and friends. This is a great company and always professional.
Will Smith
17:42 29 Jun 21
Top notch and professional business. Thank you Chad and Tyler for getting my warranty claim handled quickly and efficiently.
Joel Martin
14:09 19 Jun 21
American Air Heating & Cooling continues to impress us. They installed an AC and furnace at our home in July. Today, we were pleased to have Devin come to do a checkup on both of our AC units. I have never in my life seen a technician take so much time to thoroughly clean and perform an annual maintenance visit on AC units. Devin was incredibly professional, detailed and informative. We are happy we chose American Air to replace one of our units last summer and even more pleased with the great job Devin did for us today. Highly recommend!!
Matt Aiken
01:34 07 May 21
We have been having issues with the upstairs heat actually heating the downstairs master/master bathroom. David was here all of 35-40 minutes, diagnosed the issues, fixed and tested. David was professional and respectful. American Air has earned a customer for life because of this.Thank you!
Travis Welborn
19:42 17 Feb 21
I called at 8 am and received service at 4 pm on the same say. From the appointment person to my tech everyone was professional and nice. Pricing was up front and accurate. I will definitely use them for all my needs in the future.
Jay Foley
15:39 09 Jan 21
They always provide excellent service, with courteous repairman who take great care to preserve social distancing and to make sure that I can count on my systems working when I need them. Investing in an annual HVAC checkup program from them is one of the best things I've ever done.
Josephine Koster
22:12 12 Dec 20
Absolutely awesome service and an awesome service technician as well! We had no AC for a day and a half and they had us up and running and the house fully cooled inside of an hour and a half. ❄
Jon Gilland
00:43 20 Jul 20
The technician Stan was able to quickly identify and fix the problem. He was friendly and a straight shooter. Hopefully I dont need further repairs to my AC but if I do I know who to call.
Best home repair experience I've ever had, American Air Heating & Cooling was fantastic through the entire process. They contacted me right away after I submitted my w/ 2- 10 warranty & promptly sent out Adam to diagnose & repair our problem. The technician was very experienced and knowledgeable. He explained everything in a way I could understand & answered every question. He was very thorough in his repairs & examining our system to make sure it will be running well for a long while. After repairing the blower unit our system runs like brand new & is whisper quiet. Amazing A+!! Highly recommend!
We have had American Air since moving to Rock Hill 5 years ago. Devin B came and provided a through servicing of the units and was very polite and pleasant as well. Our experiences have been very good. Kudos to Devin and the whole team.
Tim Blatchford
21:03 13 May 20
My HVAC went out and American Air worked with my Home Buyer's Warranty to replace it quickly. Through out the entire process they communicated well and were very pleasant. Adam showed up on time to assess and walked me through the issues and best fixes. Once they received the parts from the warranty company they scheduled within two days and completely replaced the old unit in about 6 hours! Shawn and his team worked hard, cleaned up after, and even offered to help put the shelves back in the closet where the indoor unit was replaced. I can't imagine any other HVAC company has such a great team. Thank you!
Austin Groff
11:41 08 May 20
Amazing company and service. I had a full system replacement done recently. The team was prompt, professional, and knowledgable
Bryan Lynch
01:10 06 Feb 20
We were in desperate need of a new unit and decided to go with American Air and we are so glad that we did. The whole experience was great! David Parker is very knowledgeable and made the whole process go very smoothly! They came out within 2 days and got the job done in 1 day. Everyone was so nice and helpful and did a very neat job. I highly recommend them!!
Shannon Bailey
02:03 06 Nov 19
My wife and I had American air come out and replace our unit last week. The customer service was great! David and the crew were professional, on time and did an excellent job! David made sure we were taking care of and made sure we had the right unit to fit our needs! We would work with American again and strongly suggest them to everyone! Thanks again David for all the help!
Stan was excellent .. he represented American Air Heating & Cooling well as far as my experience on 10/28/19.
William Scales
16:29 01 Nov 19
David Parker from American Air Heating and Cooling came to our townhome so that we could get a second opinion on costly recommendations from another HVAC company. His thorough, knowledgable diagnosis and recommendations saved us a couple of thousand dollars over the first opinion! He was professional, courteous, and called us an hour before he was to arrive so we could plan our morning. And this was on a Saturday! Super!
Bob Whicker
16:35 26 Oct 19
First I will disclose that I have done HVAC for a good part of my life as well as have run a business for 20 years but retired now. I called 3 company's for a price to replace my outside package heat pump unit. 1st one gave me a price on a piece of handwritten paper. 2nd said he would let me know never ever heard back.American Heating and Cooling showed up at the exact time as they said the would to give me a estimate. I had the owner Chad give me the estimate. He was very professional and gave me literature on the different units available and options. I knew within a few minutes that this company would be the one whom I would have do the install. He gave me a price and date for the replacement. Well my old unit went out before the install date and it was 95 degrees outside and I called them. They worked me in the next day. The crew doing the install were very professional. I was never asked for payment up front until job was completed. Financing was available. I would recommend American Heating And Air to anyone who who wants a great value for what you pay for.
Mike.Holmes South Carolina
02:59 07 Aug 19
I've been having some issues with my air conditioning. Nathan Wilburn came out last week, checked everything out and diagnosed a plumbing issue that needs to be fixed. He arranged for a plumber to come out through my home warranty company.Unfortunately, the plumber didn't understand the issue and did very little - and my air conditioner still didn't work. Nathan came back today, got the system working again but explained in detail the plumbing issue. He took pictures and videos and sent them to me so that I can explain exactly what needs to be done to the next plumber. He also contacted my home warranty company again and made the arrangements. for a new plumber to come. I felt that Nathan really cared about my situation and did the absolute best he could to make sure the issues are resolved. Besides that, he's a really nice guy! Thanks Nathan!
Heidi Green
16:13 24 Jul 19
Adam Berton with American Air was on site today making repairs to my HVAC unit. Adam is the type of person who not only cares about his job, but he cares about his customers even more. My HAVC problem has been difficult to solve, but that hasn't deterred Adam in the least. In face, it's made him even more determine to solve it. This gentlemen doesn't give up. He perseveres until he's found the best possible solution.Thank you Adam for a job well done and for your continuing efforts.
John Clark
03:14 11 Jul 19
Nothing but superlatives for this company--Tyler is the best. American Air serviced our equipment under an existing home warranty--Tyler was on time, extremely efficient, quickly diagnosed and took care of our issues which included inadequate system cooling. He was courteous and knowledgeable. Highly recommend this company.
Trudy Williams
15:55 30 Apr 19
Chad Adams and his very knowledgeable crew are the best around. They always give an accurate diagnosis and are quick with repair work. I personally wouldn't trust anyone else to work on my HVAC.
Scott Stacks
23:04 28 Mar 19
Great customer service!! They were at my home within hours of me calling. Fixed my unit quickly. Service guy was friendly and very knowledgeable. I don't usually write reviews but in this case I felt they deserve it. I appreciate good customer service, it is hard to find these days.
John Myatt
20:30 27 Feb 19
Awesome service! Technician came out in couple of hours. Was respectful and knowledgeable.
John Dilinger
21:57 27 Dec 18
Chad Adams and his Crew are great at what they do! Very professional and courteous! Please use American Air for all your heating and air conditioning needs!
Scott Broome
17:59 12 Dec 18
I have had American Air Heating & Cooling come out 3 times to my house and each time they have been excellent. Nathan is the one of the main reasons why I will only deal with America Air Heating & Cooling from now on. He is always nice and willing to fully explain the issue that he fixed. I just signed up for there maintenance because of these exact reasons. Also whom ever is answering the phones is always nice and helpful as well.
We moved to Charlotte six months ago. As any new comer, you kiss a few frogs before you land on a great support system of highly reliable vendors.American Heating and cooling will be servicing our HVAC for as long as we live in the Charlotte metro area.Nathan, the service tech called ten minutes ahead of arriving (as advertised). He was beyond courteous and attentive as we reviewed some of the issues with the AC. He went off to check on things. When he finished his inspections he gave me a thorough well thought out description on what the issue was. Extremely professional and reasonably priced. I highly recommend American Air Heating and Cooling
Joe Bransom
18:42 24 May 17
These guys are great.... there is a reason they are considered the BEST at what they do!!! They are a family run business who not only put their customers first but also their community. If you are in the need for any kind if Heating or Air Service, give this wonderful family a try.....
richie scruggs
22:24 23 Jan 17
Absolutely the Best Service. Came immediately, Friendly and courteous. Provided options with no pressure whatsoever. Chad was so nice and friendly, that I now consider him a friend. Anyone in the Area that has any Heating or Air issues/needs, would be foolish not to call them first. It will be the only call you'll have to make!
Vinny Dimaria
12:57 21 Dec 16
What a great family owned business! This company goes above and beyond to make their customers happy. They also do so much for our community. Defiantly use them for your heating and cooling needs. They will not disappoint.
Caitlin Fewell
02:09 21 Dec 16
Cannot say enough good things about American Air Heating & Cooling! From reception to service to owners everyone I encountered was incredibly professional, knowledgeable, and personable. This company went above and beyond to make me feel like family. Will definitely use them again as well as recommend to anyone experiencing problems with their HVAC unit.
Wendy Herndon
19:09 06 Dec 16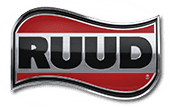 Click the stars to read more