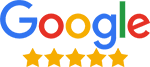 Nothing but superlatives for this company--Tyler is the best. American Air serviced our equipment under an existing home warranty--Tyler was on time, extremely efficient, quickly diagnosed and took care of our issues which included inadequate system cooling. He was courteous and knowledgeable. Highly recommend this company.
Trudy Williams
15:55 30 Apr 19
Chad Adams and his very knowledgeable crew are the best around. They always give an accurate diagnosis and are quick with repair work. I personally wouldn't trust anyone else to work on my HVAC.
Scott Stacks
23:04 28 Mar 19
Great customer service!! They were at my home within hours of me calling. Fixed my unit quickly. Service guy was friendly and very knowledgeable. I don't usually write reviews but in this case I felt they deserve it. I appreciate good customer service, it is hard to find these days.
John Myatt
20:30 27 Feb 19
Awesome service! Technician came out in couple of hours. Was respectful and knowledgeable.
John Dilinger
21:57 27 Dec 18
Chad Adams and his Crew are great at what they do! Very professional and courteous! Please use American Air for all your heating and air conditioning needs!
Scott Broome
17:59 12 Dec 18
I have had American Air Heating & Cooling come out 3 times to my house and each time they have been excellent. Nathan is the one of the main reasons why I will only deal with America Air Heating & Cooling from now on. He is always nice and willing to fully explain the issue that he fixed. I just signed up for there maintenance because of these exact reasons. Also whom ever is answering the phones is always nice and helpful as well.
We moved to Charlotte six months ago. As any new comer, you kiss a few frogs before you land on a great support system of highly reliable vendors.American Heating and cooling will be servicing our HVAC for as long as we live in the Charlotte metro area.Nathan, the service tech called ten minutes ahead of arriving (as advertised). He was beyond courteous and attentive as we reviewed some of the issues with the AC. He went off to check on things. When he finished his inspections he gave me a thorough well thought out description on what the issue was. Extremely professional and reasonably priced. I highly recommend American Air Heating and Cooling
Joe Bransom
18:42 24 May 17
These guys are great.... there is a reason they are considered the BEST at what they do!!! They are a family run business who not only put their customers first but also their community. If you are in the need for any kind if Heating or Air Service, give this wonderful family a try.....
richie scruggs
22:24 23 Jan 17
Absolutely the Best Service. Came immediately, Friendly and courteous. Provided options with no pressure whatsoever. Chad was so nice and friendly, that I now consider him a friend. Anyone in the Area that has any Heating or Air issues/needs, would be foolish not to call them first. It will be the only call you'll have to make!
Vinny Dimaria
12:57 21 Dec 16
What a great family owned business! This company goes above and beyond to make their customers happy. They also do so much for our community. Defiantly use them for your heating and cooling needs. They will not disappoint.
Caitlin Fewell
02:09 21 Dec 16
Cannot say enough good things about American Air Heating & Cooling! From reception to service to owners everyone I encountered was incredibly professional, knowledgeable, and personable. This company went above and beyond to make me feel like family. Will definitely use them again as well as recommend to anyone experiencing problems with their HVAC unit.
Wendy Herndon
19:09 06 Dec 16