Multi-Technology Air Purification
Active PCO TiO2 + Silver Ion Oxidation / 4XNP Ion/Plasma Generator / Germicidal UV Light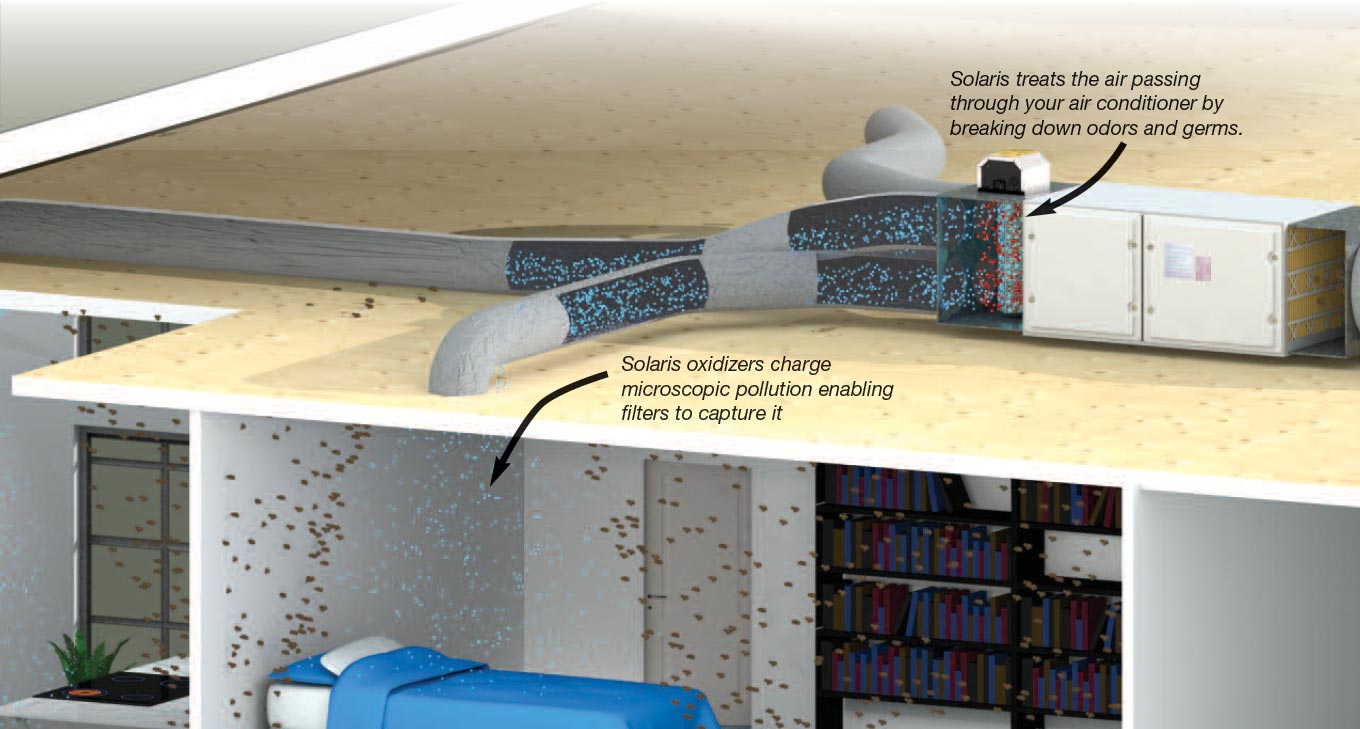 Better, healthier air for your home
Eliminating air and surface contamination beyond the reach of filtration
The Solaris Air Purifier combines proven air contamination removal technologies in one convenient and efficient whole house purification system.
Kills Bacteria and Viruses circulating in the air and on surfaces—including countertops.
Breaks down household odors from kitchens to laundry rooms—even bathroom and swimming pool odors.
Microscopic pollution is gathered into larger filterable groups for unprecedented removal of airborne irritants.
Freshens the air in the same way a thunderstorm clears the air of contamination.
Solaris Whole House Air Purifier
HURRY, OFFER EXPIRES SOON.
• Lifetime Warranty on Solaris
• 2-Year Warranty on UV Bulbs